Opening Specials!
Book your Christmas Party, Special Event or any Celebration with us and you could WIN A DINNER FOR TWO! *
One FREE GLASS OF SANGRIA** with every two courses per person
* Minimum booking 15 people and over. Only people included the booking or Hiring Event's guests can take part in the raffle. Dinner for two consist of 2 entrees and two main courses from the main section only, valued at $120. Drinks or desserts not included.
** Offer valid to persons 18 years and over, Minimum order two courses per person from our menu. Side dishes, salads or extras are NOT considered as single courses. 
FIND OUT MORE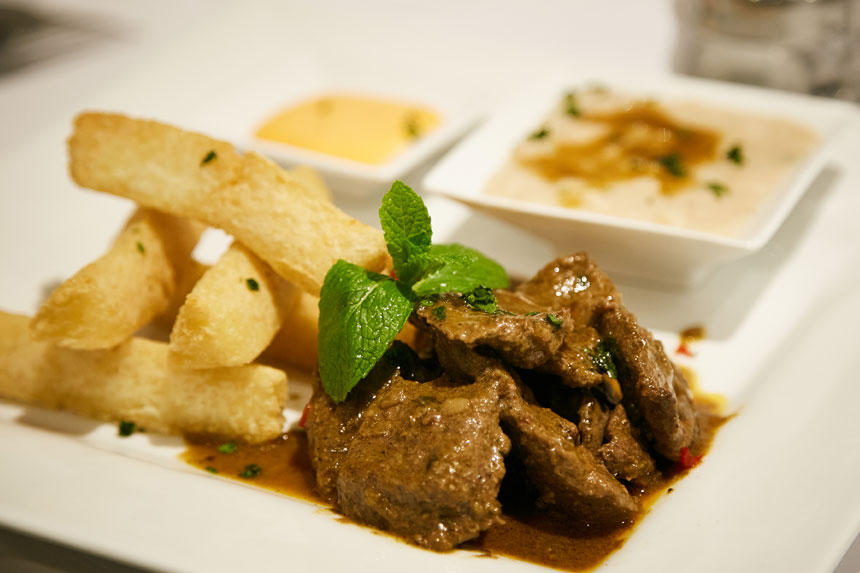 Welcome to Inca's
Restaurant Cafe & Bar
"Continuing with our tradition of Peruvian homemade style cooking which began in Newtown in 1995, Inca's Restaurant Cafe and Bar is now open bigger and fresher at our new venue in Darlinghurst. Bringing you the best that Peru can offer in terms of food, beverages and desserts. Our 21 years of experience as the first Peruvian Restaurant in Australia, speaks of our commitment as culinary ambassadors of Peru in Australia. Now after 21 years we are more committed than ever since we are the only venue of our kind in Australia. Inca's Restaurant, Cafe and Bar awaits your visit for you to experience a true Peruvian culinary experience full of flavours, aromas and sounds; Inca's Restaurant Cafe and Bar: "a small piece of Peru in Australia"
Contact us
71 -73 Stanley Street,
Darlinghurst NSW 2010
p: 02 8971 0768
f: 02 8569 2329
e: enquiries@incasrestaurant.com.au 
Trading hours
Monday: Closed
Tuesday to Thursday: 12:00 – 15:00 / 17:00 – Till Late 
Friday and Saturday: 12:00 – Till Late 
Sunday: 12:00 – 17:00